What is there to do in Brittany
Brittany has something to please all the family !
Here's everything our beautiful region has to offer
For the very active amongst you there is the choice of water sports, hiking, paintballing, accrobranche, all terrain biking, cycling, horse riding, golf .........and for those looking for more relaxing entertainment there are exhibitions and museums, gardens, guided walks through the forests with storytelling, museums and castles, boat trips and fishing, as well as many 'chocolate box' villages and towns to explore. For the little people there are adventure playgrounds, beaches, aquariums, animal and theme parks.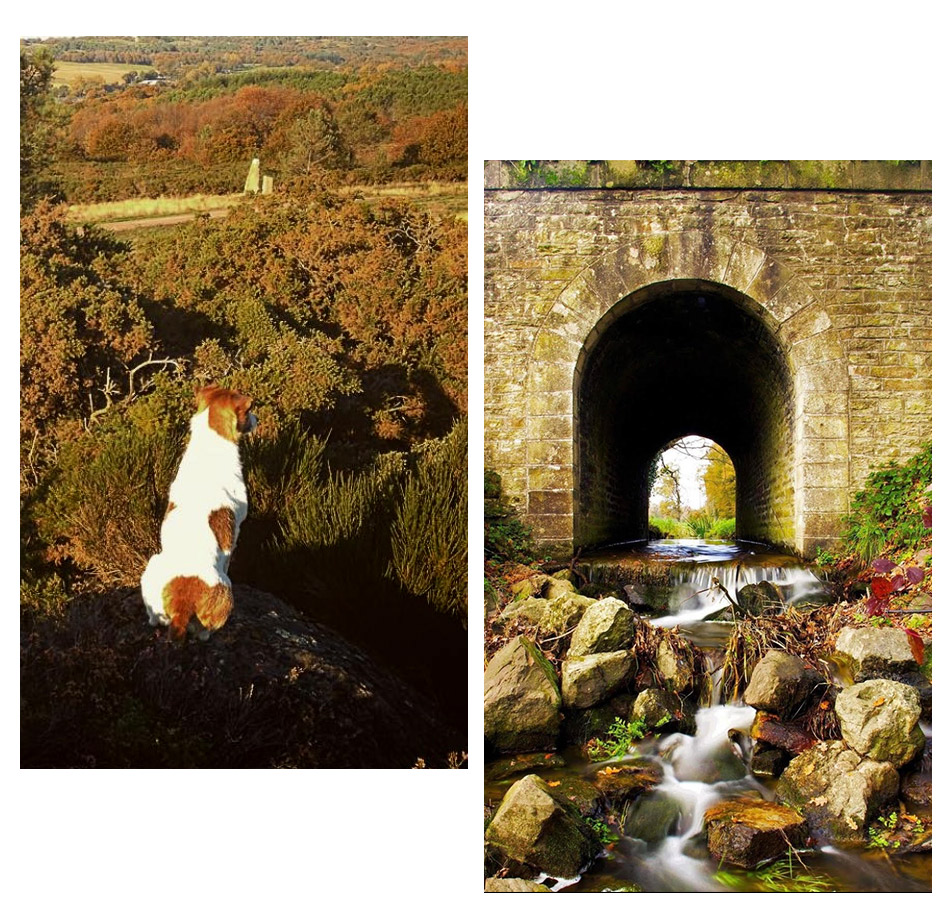 What's on our doorstep ?
Whilst La Ville Voisin is a perfect staging point to explore all compass points of Brittany, the immediate area around Augan offers plenty to see and do.
Here are a few places & activities we recommend you to visit when staying with us !
Brocéliande Forest
Because of the age of the forest it has become associated with various legends including the claim that it was the home of King Arthur and the wizard Merlin. The forest is usually explored from Paimpont (22mins/20,2km) or from Mauron (28mins/24.8km).
Several marked paths lead through the forest, to places with exotic names such as 'Merlin's Tomb' and 'Merlin's spring'.
In the 'Valley of no Return' Merlin's sister trapped unfaithful young men, and is the last place that Merlin was seen. If you search hard you could also perhaps find the 'fountain of eternal youth'
Several of the sites have developed around prehistoric dolmen or ancient funeral monuments such as the 'Hotié de Viviane'. Of course it is not a problem if you are not interested in Arthurian legends - you can still enjoy following one of the many trails through the forest !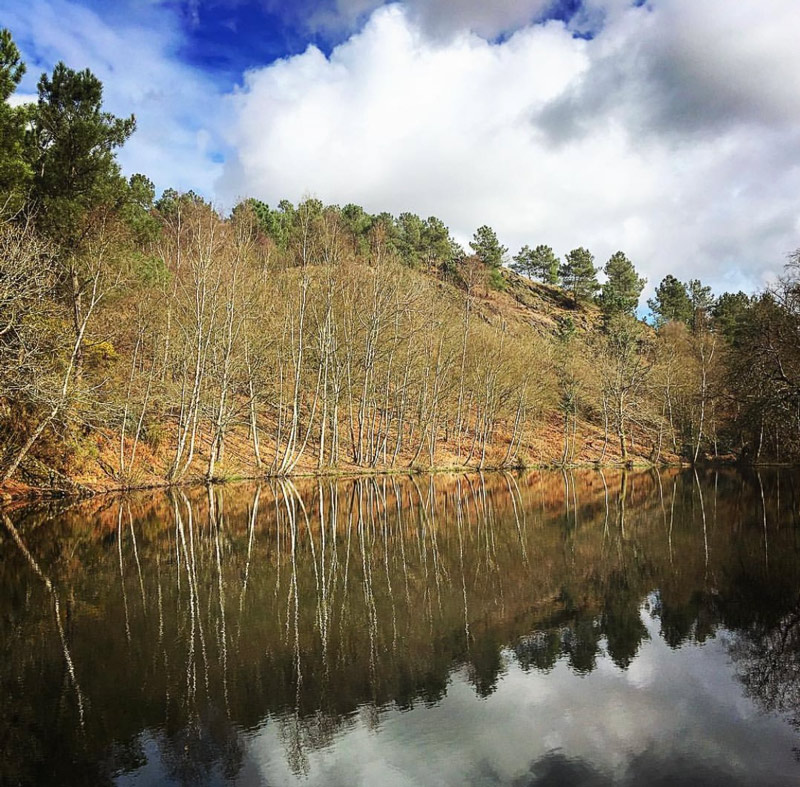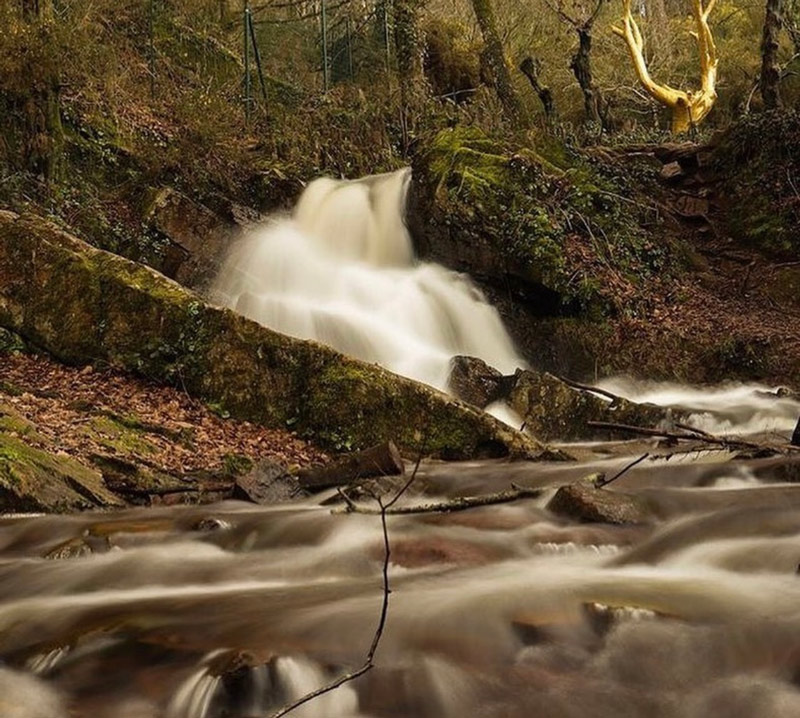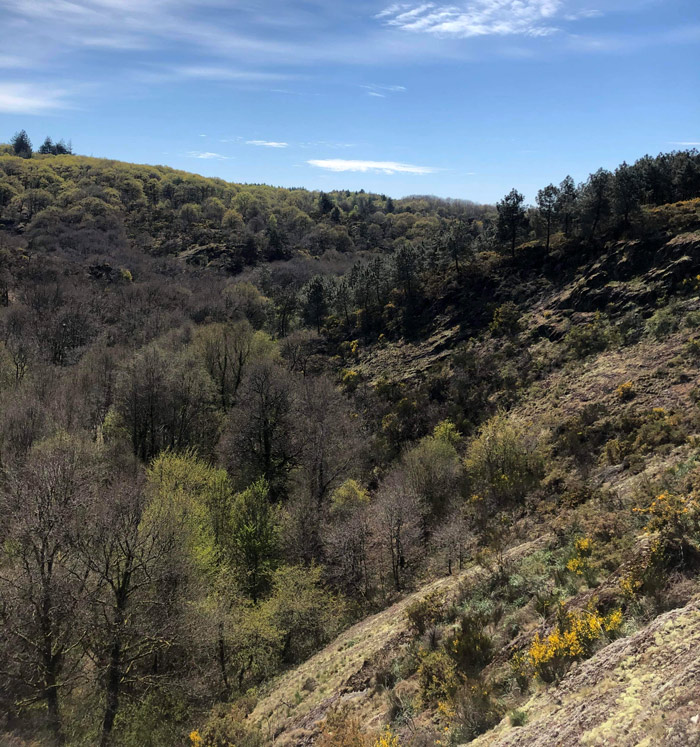 Rochefort-en-Terre
(32mins/29,4km)
Without doubt one of the most beautiful Small Towns of Character, Rochefort-en-Terre takes you on a journey through time. Admire its ramparts, castle and ancient residences! Decorated with flowers, the town is lively all year round thanks to lovely boutiques, galleries and craft shops.
Amidst the moors and woods, Rochefort-en-Terre, standing on a rocky spur, is one of the most beautiful villages in France. Everywhere, geraniums and ivy beautify the stone with their colourful flowers. Every detail is cared for here. With cobbled streets and stylised shop signs, the town is like a jewel in the middle of Morbihan. Look upwards at the corbelled houses on the charming Place du Puits and Rue Saint-Michel. In summer, the old town is completely pedestrianized. It's a true delight.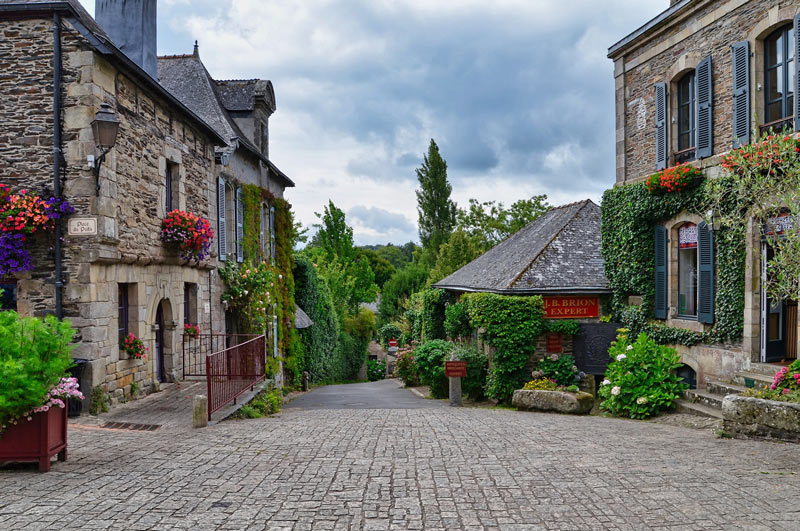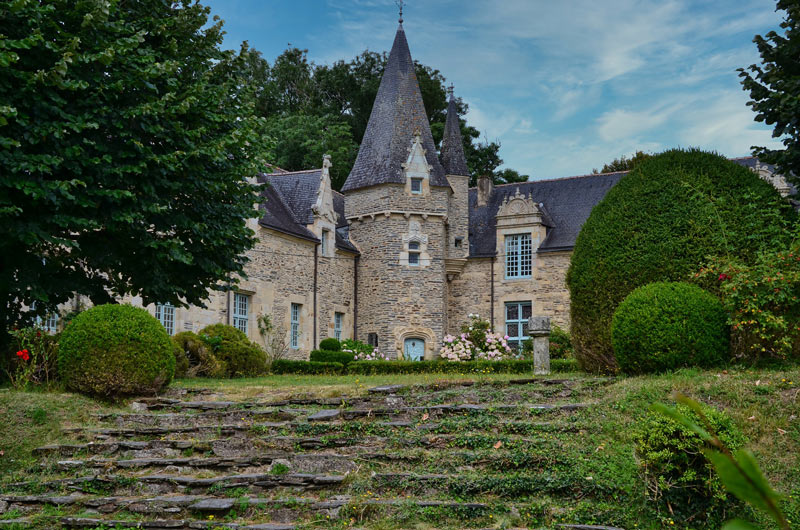 La Gacilly
(24min/24,5km)
La Gacilly is a little town with great surprises. The pretty flower-decorated streets are popular for their old houses and the work of the artisans who have settled here. In the summer, the photograph festival displays photos on the façades, which is also host to many artisans selling their own treasures
It celebrates the harmony of shale, gorse and rivers. Situated in the lush Aff valley, the village features alignments of houses with gleaming shutters. Its dynamism has flourished with the business of Yves Rocher. Using plants and nature, this well-known name in cosmetics set up its production facilities, botanical garden, an ecological hotel-spa and, at the end of 2017, the surprising Maison Yves Rocher. In its wake, around 30 craftspeople have opened workshops in the narrow streets.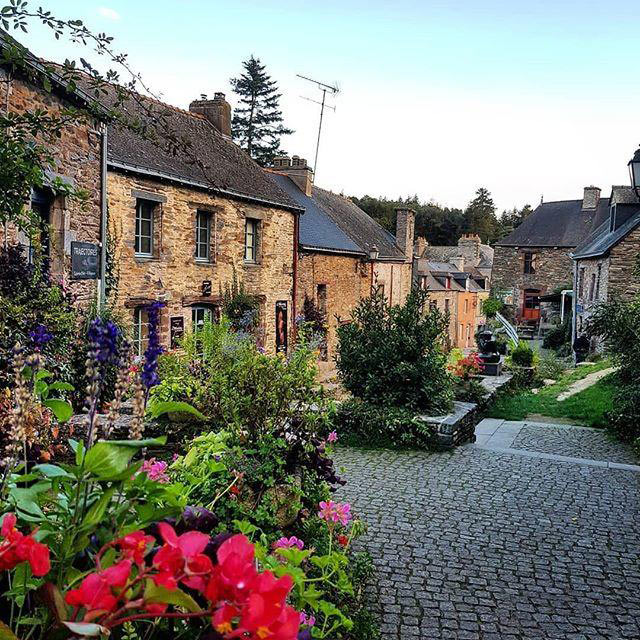 Lac au Duc
(15min/13km)
Created by monks in the 12th century, the Lac au Duc (Duke's Lake) is the greatest of Brittany's inland lakes. Its 250 hectares stretch between Ploërmel, Taupont and Loyat. Fishermen, walkers, keen botanists and nature lovers all draw inspiration from this vast, lush, watery kingdom.
Measuring around 5.5 km by 500-900 m, the Lac au Duc is surrounded by a variety of different natural habitats and wetlands. If you watch carefully you might be lucky enough to see otters, frogs or deer. Fishermen come here to catch pike, pike perch, black bass and perch, etc. It's not unusual to land really big fish, which is why this lake is one of the best places in France for long pole fishing. In these mysterious waters, you might even think you've spotted the mythical 'vouivre', the marsh monster that was killed by a monk called Armel, or so the legend goes.
On the riverbanks where washerwomen used to do their work, people now come to relax in the great outdoors, have a picnic, go for a run, play golf… Walkers can take on the challenge of the 15 km path around the lake. Cyclists and roller-skaters generally prefer the V3 greenway, higher above the lake. The surfaced cycle track, laid over a disused railway line, runs next to the lake for a while, before heading back to Brocéliande.
On the sunny side of the lake is a sailing club that offers lessons for beginners and improvers. Windsurfers, dinghies, catamarans and kayaks share this huge playground, which is ideal for beginners. Water-skiers and wake boarders are there too, and the spectators get as much fun from watching them slice through the waves as they do themselves. This is a real inland haven for watersports!
Link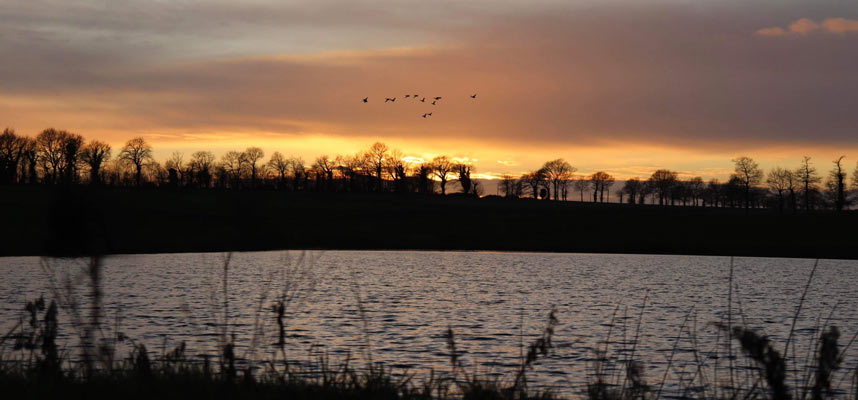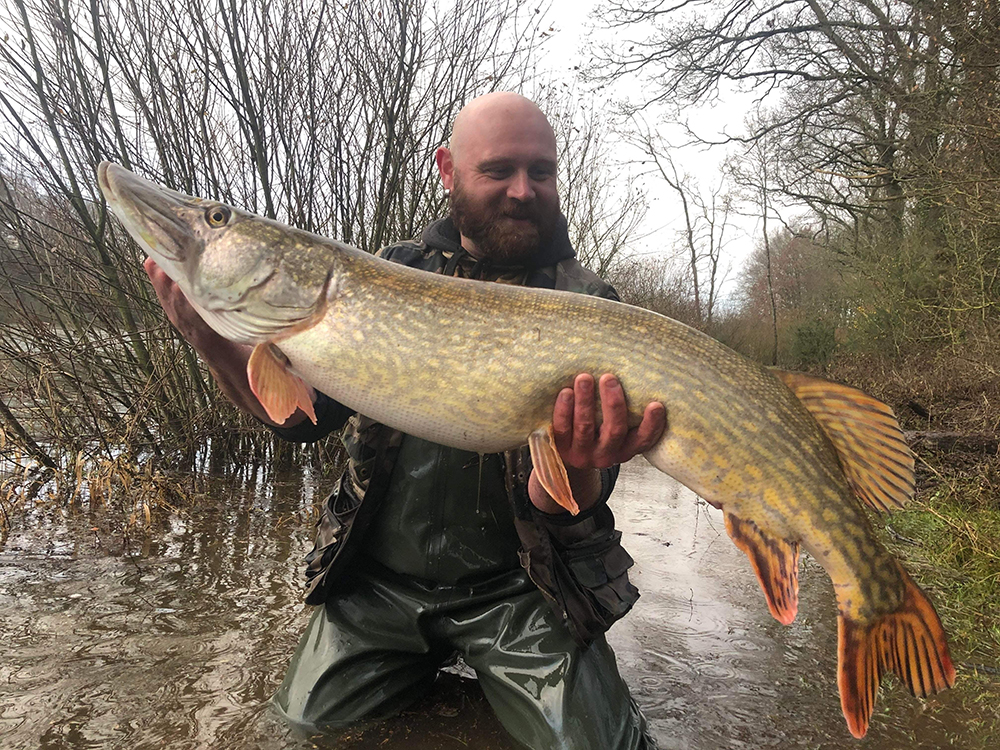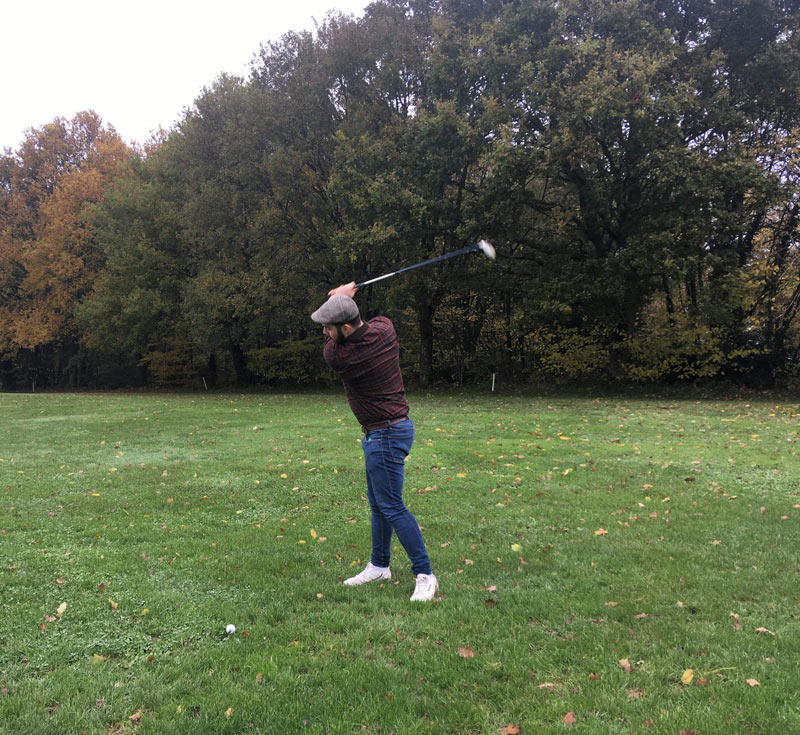 Josselin
(24min/28,2km)
The majestic castle towers are reflected in the Oust. Owned by the Rohans, one of the oldest families in Brittany, the castle is the symbol of this pretty town. Plan half a day to explore the charming little streets of this Small Town of Character and visit its basilica.
On the banks of the Oust, Josselin is an important stage on the Route des Ducs. The history of the town is closely linked to that of its castle which overlooks it. In flamboyant Gothic style, it provides an interesting testimony to feudal and Renaissance architecture. Founded in the early 11th century, it is still today lived in by the descendants of the founders, the Rohan family. Take time to stroll around its gardens. They were designed by Achille Duchesne, landscape gardener, who also worked at Vaux-le-Vicomte.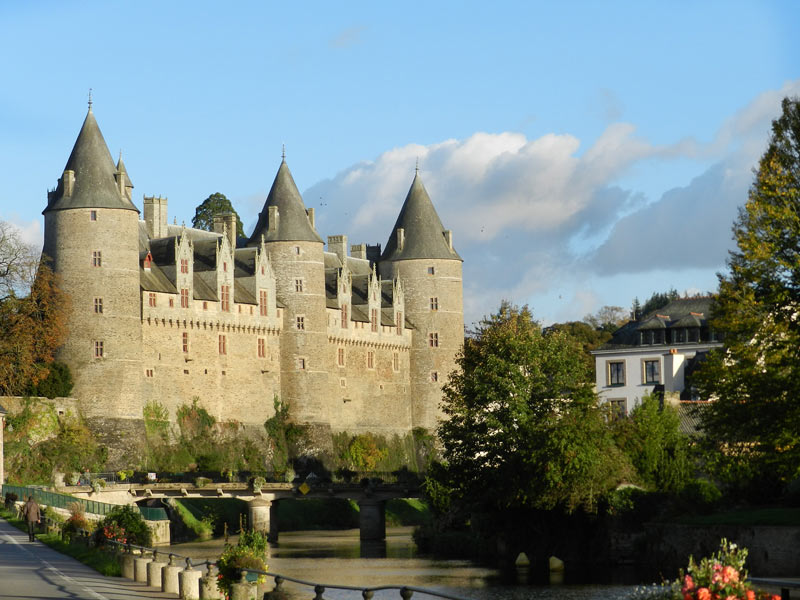 The equestrian farm of Vautoudan
(24min/28,2km)
who are renowned for the breeding of both the Breton Trait & Postier draught horses. Which is a breed that originates in this area. And is known for its muscular strength & often has a chestnut coat.
In the heart of an old village, the Vautoudan farm offers you :
mounted walks, all levels, all ages,
carriage rides for the whole family,
riding lessons on horses and ponies,
entertainment: pony games, aerobatics, side-saddle riding, introduction to horse-ball....
Groups are welcome for the day or half a day - carts are available & wheelchair accessible for the disabled.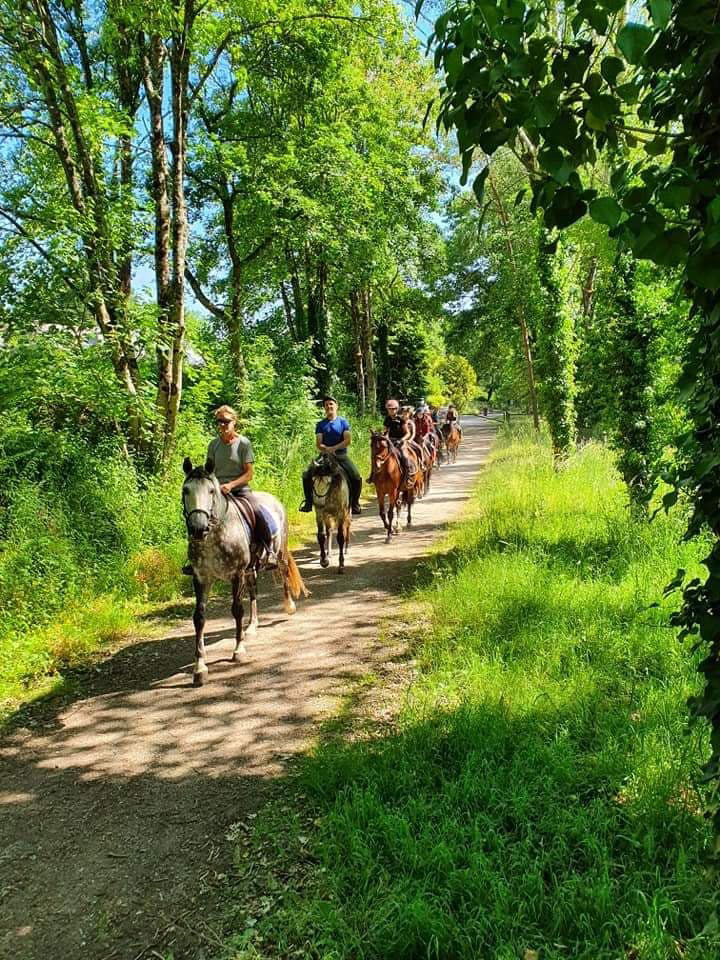 Local markets & brocantes
Whether you are looking for some local delicacies to accompany you on your picnic, rediscover a hidden treasure, or a vintage piece to upcycle, there are a variety of local markets and brocantes to search. There is something special about sampling fresh produce and locally made artisanal products, plus after your mornings tasting there is nothing better than a sit down in a local cafe/bar for a cup of coffee or a beer.
For those that like to search the local flea markets or car boots for a bargain, we have our very own Brocante in Augan which is a real treasure trove - You might find your own antiquity, or treasure, certainly there will be something to upcycle !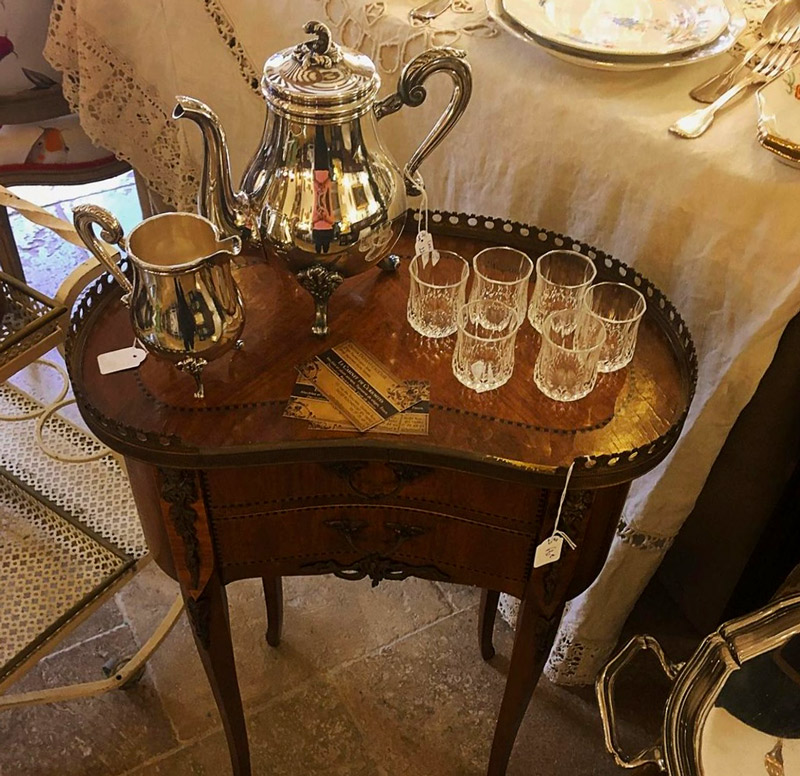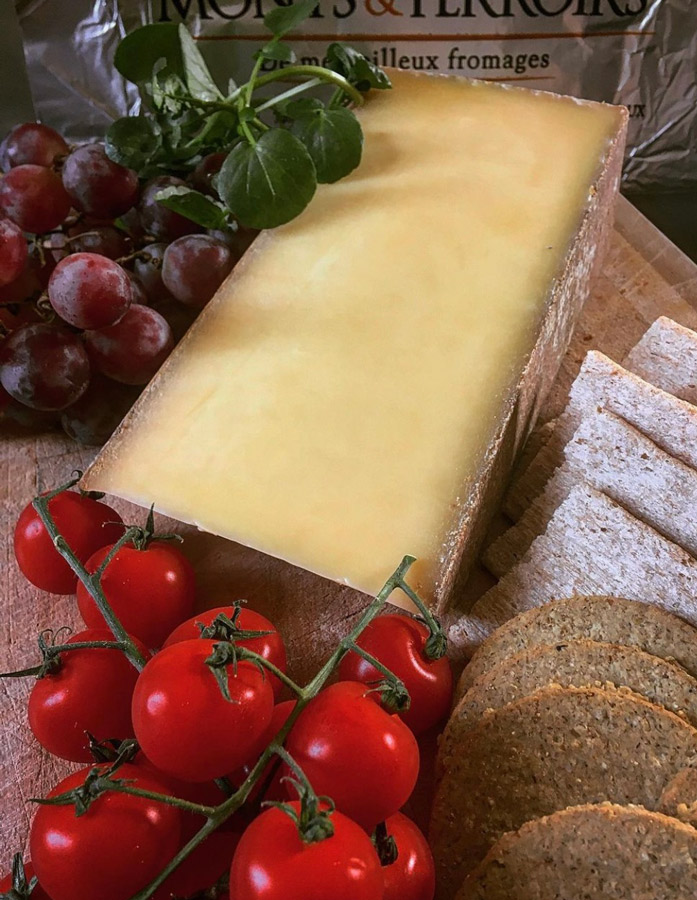 And for those keen to explore the local markets in the area please find a list below :
Monday :
Market at Pontivy, Rue du Général de Gaulle (49mn/64.9km)
Thursday :
Market at Malestroit, Place Queinnec (18mn/17.7km)
Market at Locminé, L'Eglise de St Sauveur (36mn/52.2km)

Friday :
Market at Ploërmel, Place du Tribunal (15mn/12.6km)
Market at Mauron, Rue Nationale (25mn/24.1km)
Market at Elven, Centre-ville (30mn/42.9km)

Saturday :
Market at La Gacilly, Place du Marché (23mn/24.4km)
Market at Josselin, Rue Olivier de Clisson (23mn/28.8km)
Market at Rennes, Place des Lices (53mn/61.3km)
Market at Loudéac, Centre-ville (50mn/65km)

Sunday :
Market at Plélan-le-Grand, Avenue de La Libération (24mn/24.2km)
Market at Saint-Avé, Centre-ville (40mn/56.5km)
Some of the other places and activites we recommend
We are fortunate to have many landmarks and places of interest including theme parks, it is impossible to name them all, but here are a few....
To find out about those activities that you would be most interested in the links to the following tourist sites may be useful.
Link to our local
tourist board